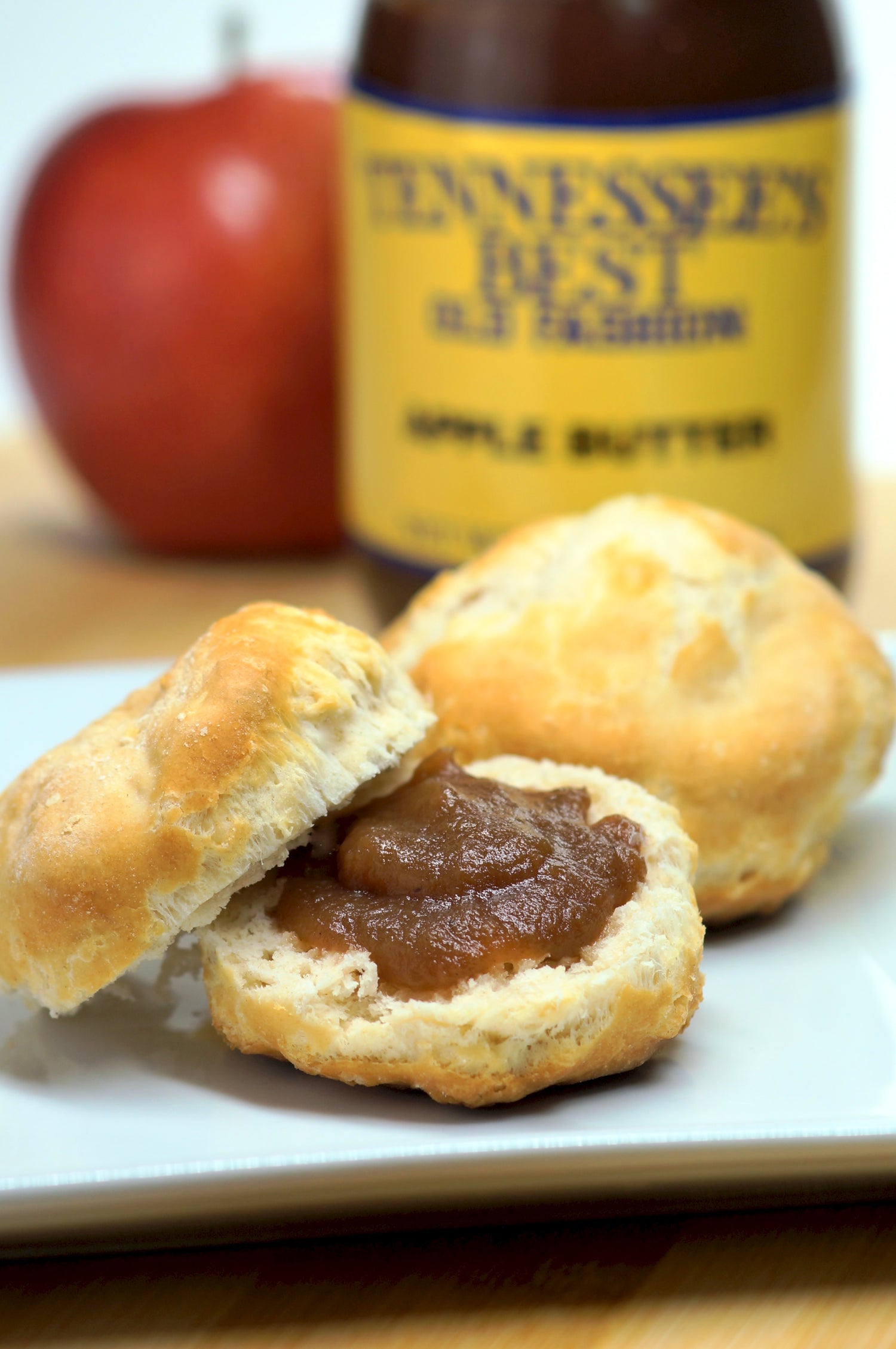 Tennessee's Best Old Fashion Style Apple Butter
Our Tennessee's Best Old Fashion Style Apple Butter is open kettle cooked just like your grandma used to make. With hints of cinnamon and clove it is sure to become your family's favorite breakfast addition!
Our apple butter is made using apples picked at the peak of ripeness. It is made using no artificial colorings, no high fructose corn syrup. Only REAL ingredients!!
Buy Now
Amazon Review for Apple Butter

Ordered this specifically for my cinnamon raisin toast. Usually I've just eaten the standard stuff from the grocery store and even though it's been years, i remembered it as being weak and thin. Was hopeful when i checked the various brands before settling on Tennessee's Best It was absolutely fabulous. Thick and creamy and perfectly spiced. Will def keep it on my reorder list.

Amazon Review for Mild Chow Chow

All I can say is WOW!! This Chow Chow is absolutely wonderful!! I saw a story about the vendor on a TV program and decided to check them out. I tried the original and love it so much I will definitely reorder and try the hot. I'm a natural ingredients freak and compared this product to another vendor. No comparison!! Tennessee's Best Old Fashion Mild Chow Chow Relish is the real deal!! No preservatives and "junk". I'm sold on this Chow Chow and I'm a northern girl!!

Amazon Review for Elderberry Jam

For the last few years i've been getting my elderberries from along the highway, not an easy task and many times the birds would beat me to them. But I love my elderberry jam and it's so good for you!!! Well, I thought I would try to get it online and I settled on Tennessee's Best which has the whole berry, sugar and pectin which is what I use to make it. Delicious!!! And waaay easier than slogging through the ditches, getting them off the stems, and making the jam myself. I'm delighted with Tennessee's Best!